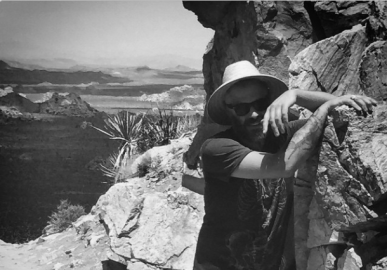 JEFF SCHEVEN IS A FILMMAKER WHO'S WELL CRAFTED VISUAL SENSE IMMEDIATELY STANDS OUT.   HIS WORK BRINGS TOGETHER A RANGE OF TECHNICAL EXPERTISE IN ALL AREAS OF PRODUCTION, EDITING AND POST-PRODUCTION, WITH CREATIVE AND RHYTHMIC INTELLIGENCE AND THE ABILITY TO CONVEY AND SIMPLIFY COMPLEX IDEAS AND SPEAK TO THE VIEWER.  HIS WORK IS VISUALLY RICH AND HYPNOTIC, WITH A LANGUAGE OF IMAGERY THAT'S BOTH ENGAGING AND PLAYFUL. HIS EXPANSIVE PRACTICE IS GROUNDED IN A RIGOROUS PROCESS, WITH A FOCUS ON EXPERIMENTATION, POLISH, COMPOSITION, RHYTHM AND DETAILED POST-PRODUCTION.
AS A DIRECTOR, JEFF HAS WORKED WITH SUCH BANDS AS TV ON THE RADIO (FEAT. DAVID BOWIE), DRAGONETTE AND DEATH FROM ABOVE 1979.  DURING ITS FIRST CANADIAN INCEPTION HE WAS A DIRECTOR AT MTV, RESPONSIBLE FOR CREATIVE CONTENT FROM INITIAL CONCEPTION THROUGH FINAL PRODUCT.  HE HAS WORKED IN LIVE TELEVISION, DIRECTING THE 2011 MUCH MUSIC VIDEO AWARDS, FOR WHICH HE RECEIVED A 2012 PROMAX AWARD.  HIS WORK INCLUDES CLIENTS SUCH AS ROGERS, FREE THE CHILDREN, LIFESTYLES, CLEAN & CLEAR, SCHICK, AND MTV2, HE HAS ALSO DONE ADVENTUROUS DOCUMENTARY WORK WITH VICE, AS WELL AS CINEMATICALLY BEAUTIFUL SPEC WORK FOR GIVENCHY AND TESLA. HIS SHORT FILMS AND VIDEOS HAVE SCREENED WORLDWIDE, ACROSS ALL PLATFORMS FROM RESPECTED FESTIVALS TO HIPSTER BLOGS.
BEYOND HIS WORK IN FILM, JEFF HAS PLAYED DRUMS IN SEVERAL BANDS, SHARING THE STAGE WITH ACTS FROM HERCULES & LOVE AFFAIR TO THE CULT. HE HAS CO-WRITTEN SONGS FEATURED IN CALIFORNICATION, PROJECT RUNWAY, CHARLIE BARTLETT, AND ON SEVERAL COMMERCIALLY RELEASED ALBUMS INCLUDING CONTROLLER.CONTROLLER & KELIS.  JEFF CURRENTLY PLAYS DRUMS AND ELECTRONICS IN LIONESS.  HIS STRONG SENSE OF NUANCE,  RHYTHM AND TIMING HAVE SET HIM APART IN BOTH HIS MUSIC, ART, AND DIRECTING CAREERS. JEFF IS CURRENTLY WORKING ON HIS FIRST FEATURE FILM ENTITLED 'THE NIGHT'.